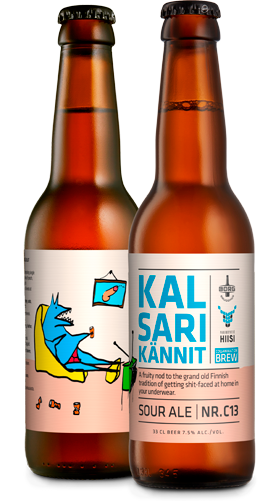 NR. C13 KALSARIKÄNNIT
7.5% alc./vol.
SOUR ALE
A fruity nod to the grand old Finnish tradition of getting shit-faced at home in your underwear.
The sour is upon you. From the depths of the pH-scale, Kalsarikännit will rise and grab your tongue with seductive claws of peach, apricot, lime and gooseberry, sharpened in collaboration with our friends at Panimo Hiisi in Finland.
---
Ingredients: Water, malted barley, passion fruit, peaches, malted wheat, hops and yeast.