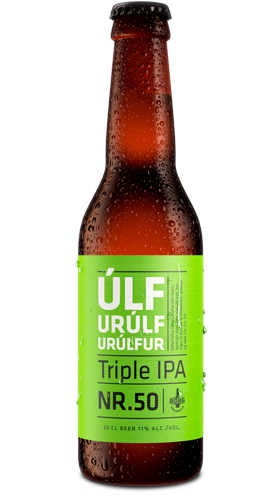 NR. 50 ÚLFUR ÚLFUR ÚLFUR
11% alc./vol.
TRIPLE IPA
What happens when an IPA is made triple? It's simple, really. More of everything. More hops, more barley, more beer. More bitter, more fierce, more force. This adventurous beast of a beer is a bit cloudy, brewed with Citra and El Dorado hops. Despite its rambunctious nature you will find that it has a delicate side lying in wait.
Ingredients: Water, malted barley, hops and yeast.