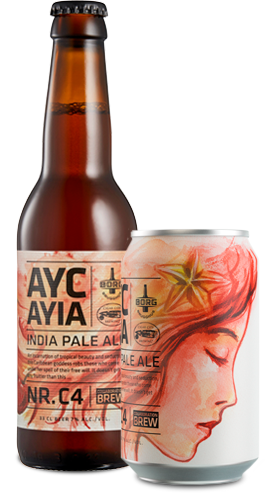 NR. C4 AYCAYIA
6.4% alc./vol.
INDIA PALE ALE
Aycayia is the name of a strikingly beautiful Caribbean mermaid known for robbing men of their free will, and this seductive India Pale Ale is a collaboration between Borg Brugghús and Cigar City Brewing.
Eight different hops including Citra, Mosaic, El Dorado and Bavarian Mandarin give a strong flavour of exotic fruit, and the bewitching aftertaste is achieved with a complex fusion of bitterness and a fruity finish.
Illustration by Garðar Pétursson.