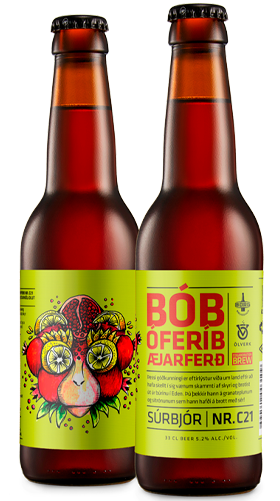 NR. C21 BÓBÓ FER Í BÆJARFERÐ
5.2% alc./vol.
SOUR
This fellow is wanted after having bagged a big chunk of the local skyr and broken out of its cage in Hveragerði. Easily recognized by a big bounty of pomegranate and lemons. Proudly produced and presented with Ölverk Pizza & Brewery.
Hrund Guðmundsdóttir just barely captured this mugshot of our suspect.