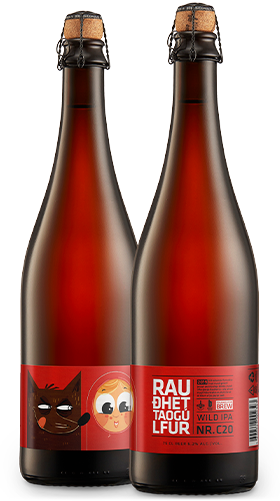 NR. C20 RAUÐHETTA OG ÚLFUR
6.2% alc./vol.
WILD ALE
Anything can happen in fairytales such as this one. Will Úlfur swallow Raudhetta again, or does the wild ale have the IPA for lunch? As it turns out, you swallow them both – and live happily ever after.
Thanks for the awesome illustration Lára Garðarsdóttir!