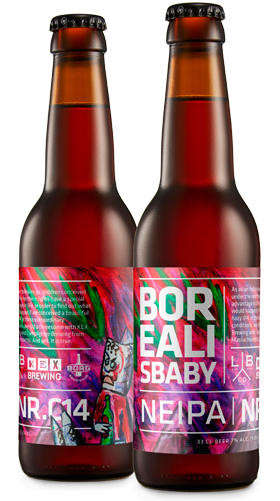 NR. C14 BOREALIS BABY
7% alc./vol.
NEIPA
As asian folktales go, children conceived under the northern lights have a special advantage in life. In order to find out what would happen if we conceived a beautiful hazy IPA in these extraordinary conditions, we did a threesome with KEX Brewing and Lamplighter Brewing from Massachusetts. And yes. It is true.
Drengurinn Fengurinn is the author of the artwork
.