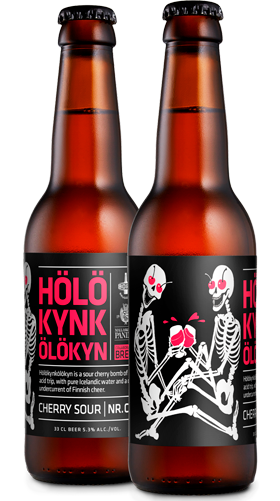 NR. C10 HÖLÖKYNKÖLÖKYN
5.3% alc./vol.
CHERRY SOUR
Hölökynkölökyn is a sour beer brewed with sour cherries in collaboration with our dark, brooding friends at the Mallaskoski brewery in Finland. The beer was named after a Finnish drinking toast and introduced while the nation celebrated their 100th anniversary of independence. So hölökynkölökyn, dear friends!
---
Ingredients: Water, malted barley, malted wheat, sour cherries, hops and yeast.