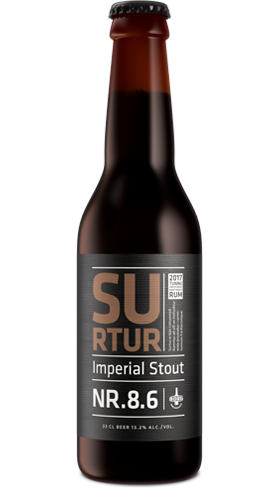 NR. 8.6 SURTUR
13.2% alc./vol.
IMPERIAL STOUT
Surtur moves in from the south. Before him and behind there is fire. He will defeat the gods. Burn heaven and earth. It is foretold.
Surtur is named after Surtr (Old Norse for "black" or "the swarthy one") a devil giant in Norse mythology foretold as being a major figure during the events of Ragnarök.
This edition was aged in Martinique rum casks for 6 months.