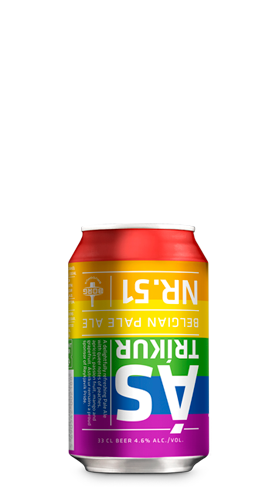 NR. 51 ÁSTRÍKUR
4.6% alc./vol.
BELGIAN PALE ALE
Ástríkur is back for a third show and this time he's fruitier than ever. From this delicious mix of rich Belgian yeast and sweet American hops emerges a thirst-quenching Pale Ale that displays a confetti of colorful fruits – peaches, apricots, passionfruit, mango and grapefruit. Be sure to invite Ástríkur, he's the life of the party.
Proud sponsor of Reykjavík Pride.
Ingredients: Water, malted barley, hops and yeast.