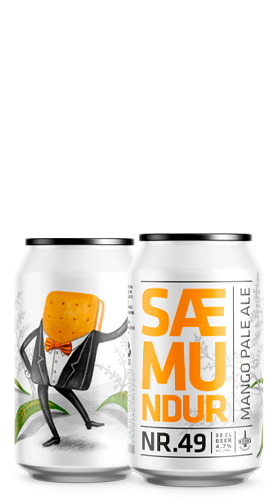 NR. 49 SÆMUNDUR
4.7% alc./vol.
MANGO PALE ALE
Sæmundur takes great care of his appearance. It's cloudy with a hefty dose of mango that makes this Pale Ale both unique and fresh.
The British yeast makes for a soft warm-up for the tropical dance show put on by the Citra and Equinox hops.
Ingredients: Water, malted barley, mango, malted wheat, hops and yeast.