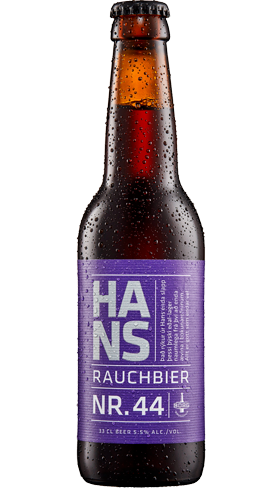 NR. 44 HANS
5.5% alc./vol.
RAUCHBIER
Like the name of the style suggests, the beer has a distinguishing taste and aroma of smoke, achieved by drying the malted barley over an open fire. The method is believed to go back a long time, although it has just recently gained popularity outside of Germany.
The name Hans is taken from Hansel and Gretel, and his sister Gréta, a Baltic porter, came out in 2014.
Ingredients: Water, smoked malted barley, malted barley, hops and yeast.