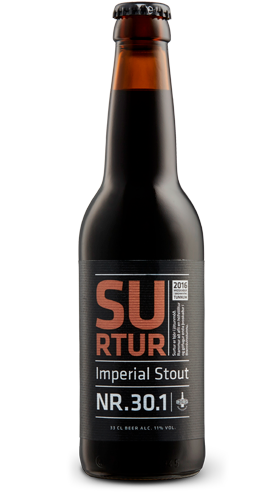 NR. 30.1 SURTUR (2016)
11% alc./vol.
IMPERIAL STOUT
This edition of Surtur has been aged in Icelandic Brennivín-casks, giving it a smooth hint of caraway in addition to the leathery aroma from the sheep dung smoked malt.
Surtur is named after Surtr (Old norse "black" or "the swarthy one") a devil giant in Norse mythology foretold as being a major figure during the events af Ragnarök.