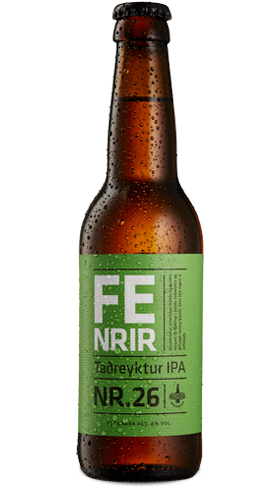 NR. 26 FENRIR
6% alc./vol.
SHEEP DUNG SMOKED IPA
Sweet notes of grapefruit and other citrusy fruits counterweigh the bitterness of the hops, but it is the sheep manure smoked malt that gives this IPA its unique character.
In Norse mythology Fenrir is a monstrous wolf foretold to kill the god Odin during the events of Ragnarök, but will in turn be killed by Odin's son Víðarr.