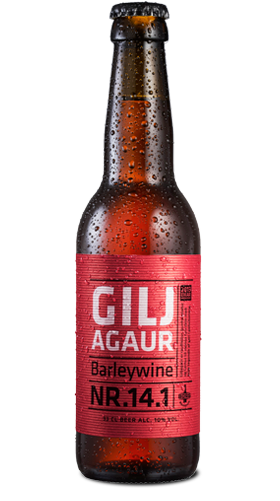 NR. 14.1 GILJAGAUR
10% alc./vol.
BARLEYWINE
Giljagaur only gets better with age and this edition has been aged in an oak barrel for a year. Giljagaur has a yeast or two up its sleeve, three different types of yeast to be exact, and a delicate blend of Slovenian and American hops.
A veritable Christmas feast in a bottle.
Ingredients: Water, malted barley, hops and yeast.